In Cape Town we couch surfed by two great hosts. They helped so much to plan our visit in South Africa, and we had great food and wine every night. Chris had to get used to South African wines, as that is just about the only wine you can find there. Luckily it is good. :) We got the honour to be the first ever couch surfers by the first couple. They live very close to the new stadium built for next summer's football world cup, so we got to see that too.
On the way to the Cape of Good Hope we saw our first animals in Africa. Guess what they were? Elephants, monkeys? No, penguins! We didn't even expect to see penguins in this continent, so that was quite a surprise.
Cape of Good Hope was definitely one of the most windy places we have visited. It was a wonderful place especially by its flora, and you can easily spend hours in there. Because Cape of Good Hope is not the southernmost point of Africa, we also later visited l'Agulhas, which is.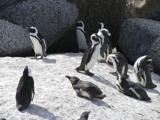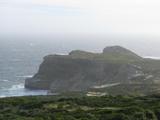 Photos
Slideshow
We climbed up Table Mountain, which dominates the landscape of Cape Town, of course at the hottest time of the day, as we could not get up early in the morning after long evening. The climbing takes around 2 hours.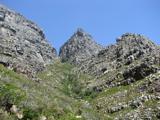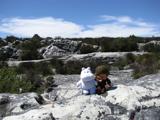 Photos
Slideshow
We didn't stay up very long admiring the sceneries as we had tickets booked for the afternoon to Robben island, where for example Nelson Mandela was imprisoned for 18 years.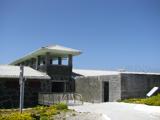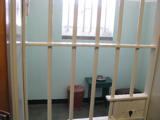 Photos
Slideshow
Our second destination in South Africa was Kruger national park. On the way there we stopped for a day in Hermanus to watch the whales from the shore. Yes, so we finally got to see whales :) They even gave us a very nice jumping show just before sunset.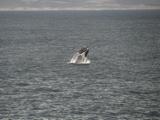 Photos
Slideshow
From Cape Town to Kruger we drove around 2000 kilometers. We had plenty of time to look at the landscape. Fauna and flora are beautiful in the Free state.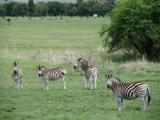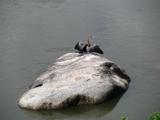 Photos
Slideshow
In Kruger national park one can drive around without a guide and spot the animals. Already during the first day we had seen antelopes, buffaloes, elephants, zebras, giraffes, rhinos, hippos, crocodiles, warthogs, a turtle, leopard, and plenty of birds. In a guided night safari we saw on top many hyenas, which came really close to us, plus in a distance lions, which kept big noise fighting with hyenas. We also woke up another leopard, which posed to us very lazily for a long time.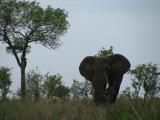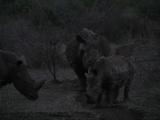 Photos
Slideshow
On the second day in Kruger we tried to spot a cheetah, the only one of the main animals there we hadn't seen yet, but they stayed hiding.
It was really funny to spot all the animals from the Lion King movie. Especially warthogs (Pumba in the movie) looked really funny when they were running their bottoms up. Instead of spotting a cheetah we experienced exciting moments when an elephant almost attacked our car. We were filming it when it suddenly turned, looked at us and started running towards our car. We were really in a hurry to back up, didn't feel like staying as a toy. We managed to create a traffic jam when cars had to queue while waiting for the cranky elephant to move away from the middle of the road. Chris got this episode on a film, just a hint in case someone happens to have a boring day.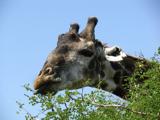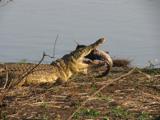 Photos
Slideshow
Before flying to Mauritius from Johannesburg we stopped by for a day in Pretoria for shopping and sightseeing.



Photos
Slideshow
South Africa is an amazing and special country, which got us very excited even in the end of our travels. Wish we could have stayed longer than two weeks, time passed really fast. Even though you hear warnings about the security in South Africa, we didn't feel unsafe or threatened. Of course we didn't take unnecessary risks and we didn't stay in Johannesburg. We kept car doors locked all the time, that's about it. Cape Town seemed very wealthy and nice place.