We managed to get right on time to Sydney for my 30th birthday.
I went to hair dresser and finally got that dress the previous day. Wanted to look a bit nicer at least as I normally don't put any make up or do anything for my hair while traveling. We took a better hotel next to the opera house, and enjoyed the sunny day in Sydney's wonderful Botanical Garden. It is the most beautiful park/garden we've ever seen. There is loads of different trees and flowers, and on the trees hangs hundreds of interesting orange bats. Even though we didn't go around the whole of the city, Sydney is our favourite out of big cities on the east coast. There we got jealous for Australian people who can enjoy the sun all year round and jog in a park whenever. But of course they have to be very careful with the sun too, Australia has the highest amount of skin cancer cases in the world.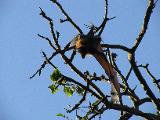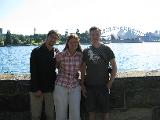 Photos
Slideshow
In the evening I got a bottle of sparkling wine from a nice couple from Perth, who I met at the swimming pool. We had very tasty dinner, tried kangaroo, crocodile and emu meat. Didn't party all night, too old for that ;). Luckily Chris and Jonas didn't drop me from the plane or anything like that as I had feared.
After yummy blueberry cheesecake next morning we needed some excercise and headed to the Blue Mountains close to Sydney. It was slow to get there as the route run through suburbs and many villages, but also because of the many roadworks, which we felt there's been everywhere in Australia and New Zealand.
In the impressive blue mountains we did few hikes in Wentworth and Katoomba.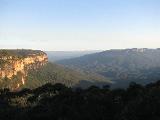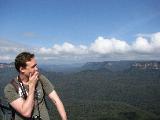 Photos
Slideshow
Then back to the coast. One hostel owner had told us that his hometown Forster is the most beautiful place in the world, so we headed there. It was a nice, peaceful place with clear water sandy beach. Walking by the boats we spotted our first ever dolphins in the nature. Unfortunately we didn't have time to stay laying on the beach as we had to keep driving in order to catch our flight to the Great Barrier Reef on time. On the way we still stopped on the easternmost point of Australia's mainland, Byron Bay, and later in the evening in Surfer's Paradise, which reminds of Miami.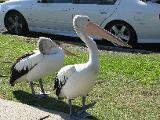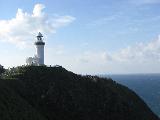 Photos
Slideshow