In Australia there was no way we would have missed the Great Barrier Reef. But we didn't have a clue which was the best place to visit this over 2000 kilometer long natural wonder from. You can get to the reef at least from Cairns, Mackay and Port Douglas. With few recommendations we quite randomly picked Port Douglas. Later we were very happy for this, as these three places are very different. Port Douglas is small village, relaxing holiday destination. Cairns is bigger, but nice town. We didn't like Mackay from what we saw driving through it. Big city, where it was even hard to find the beach.
We spent a whole week in Port Douglas relaxing and enjoying good sea food. The beach there was long and nice, but unfortunately we were not able to swim because of the dangerous box jellyfish, which may be present in North Queensland waters between November and May/June. But we had few swimming pools at the hotel. We were not very lucky with the weather though, and it was mostly cloudy and rainy. Waiting for weather to get better so that the trips to the reef could be run, we took a crocodile cruise on a Port Douglas river. One crocodile gave a good show attacking fishes.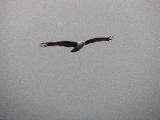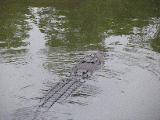 Photos
Slideshow
Snorkeling/diving on the reef was definitely one of the best experiences on our trip. It takes few hours to get to the reef by boat, and costs close to 200 euros per person just to snorkel, so we could not go there more than once. During the day we visited three different spots on the reef. Jonas and Chris were diving, and Netta snorkeling. We saw so many different kind of colourful fish and coral. Among the cool fishes were clown fishes (the orange ones from Finding Nemo movie) and huge Napoleon Maori Wrasses. One of the most amazing things were massive clams, which were at least 1-2 meters wide. Surprisingly Netta was the most lucky when it comes to sharks, and managed to see one twice. Small harmless reef sharks, but impressive and special anyway.
Our waterproof camera broke while on the reef, so we had to buy pictures taken by professional photograph. Good souvenirs, as they are very good quality.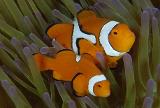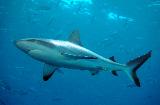 Photos
Slideshow
After Jonas went back to Sweden, we had to get to Brisbane, as our next flight was from there. The flights were quite expensive at the moment (even though normally it is cheaper to fly within Australia than go by bus/rental car). We still had 10 days left, so we thought it would be good to drive and see more of the country. Found a great deal and got to drive a camper van from Cairns to Brisbane just for the price of petrol and extra insurance. The requirement was that we had to drive the 1740 kilometres in four days. Netta drove by herself as Chris's drivers licence got lost in Tasmania. We wanted to see the real outback, but as it was too far away and we were limited with kilometres, we took the straightest coast road through banana plantations, sugar cane fields, savannahs and beautiful beaches. Many locals seemed to think that we drive crazy long distances, but people were very friendly and helpful when asking for directions.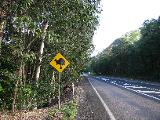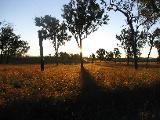 Photos
Slideshow
We seem to have been lucky, as when we arrived in Brisbane, they told us that the previous days Brisbane had had the worst rains and floods in decades. People didn't get to their homes as some roads were closed. When we stayed in Brisbane there was still heavy rains and floods in the surrounding areas, but we saw it only on TV.
Nice finish for our stay in Australia was that we got to see and have dinner with Leonie and Andrew whom we met in Bolivia.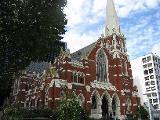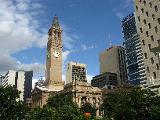 Photos
Slideshow